Funeral & Memorial Notices
Fredrick Mark Mulder
20-04-1958- 14-02-2023
The Requiem Mass for Fredrick Mark Mulder will take place on Tuesday 21 February 2023 at 10.00am at St Joseph's Priory, Jean Lane Strathaven, Harare, followed by burial at Glen Forest Memorial Park. Reception will be held after. 
Trevor Gerald Johnson
In loving memory of Trevor Gerald Johnson, we are saddened to announce his passing on 15th February 2023, in Harare, after a brave and courageous battle against Cancer. Much loved Father to Natasha & Amanda; brother to Neville and Grandfather to Jarryd, Jessica and Jonathan. Forever in our hearts and sadly missed by all his family and dear friends.
A life so beautifully lived deserves to be beautifully remembered. Please join us on THURSDAY 23rd FEB – 10.30 a.m – HIGHLANDS PRESBYTERIAN CHURCH / 112 ED MNANGAGWA (ENTERPRISE RD) to celebrate the life of Trevor.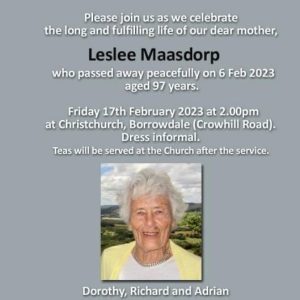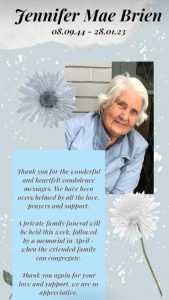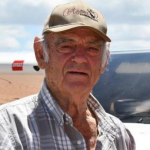 Clive Alan Harwin

18.10.1942 - 20.01.2023
It is with greatest sadness that the family of Clive Alan Harwin wishes to announce his passing on 20 January 2023.Devoted husband of Sheila father to Michelle, David and Andrew, beloved brother of Annette and Val and most dearly loved Pops of Matt, Craig, Brendan, Adrian, Mikayla Aidan and Mackena. Rest easy our precious Pops, howwe will miss you. Details of Memorial Service to follow.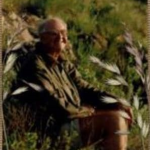 Robin Raitt Cameron Strokes

30.09.1934 - 09.01.2023
The celebration of the life of Robin Strokes, dearly loved dad, grandad, great grandad and teacher will be held on 16 January 2023 at St George's College. Tea will be served at the Cricket Pavilion after the service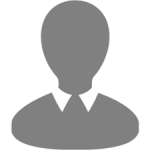 The memorial service of Norma Frudd will take place on Wednesday 04 January 2023 at Bible Baptist Church, Chisipite at 10.00hrs. All are welcome to attend.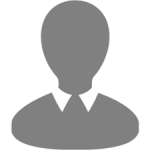 Sr Carmel Leahy

10.03.1929 - 15.12.2022
The funeral mass of the late Sr Carmel Leahy will take place at Sr Carmel will take place at St Michaels Presentation School Chapel, Ridgeway North, Borrowdale on Friday 23 December 2022, followed by burrial at Nagle House Cemetery, Marondera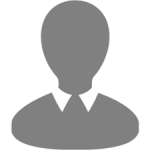 Tim Mattison

24.03.1989 - 15.12.2022
The Celebration of the life for Tim Mattison will take place on Wednesday 21 December 2022 at 10.00hrs at Glen Forest Crematorium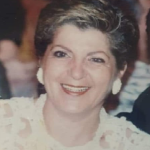 Themis Mevromatis

26.03.1939 - 19.11.2022
Her Funeral will take place on 20 Dec 2022, at 10am at The Holly Trinity Catherdral,  224 Leopold Takawira Street, followed by Burial at Warren Hills, Greek Section, followed by  refreshments saved at Sparta Hall. May God bless her dear soul and give strength to her sister Mary, her brother Tasso, her cousin John and nephew John to bear her los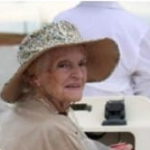 Philomena Josephine Hipwell

26.03.1939 - 19.11.2022
Celebration of life of Phil will be held on 30 November 2022 with a Funeral Mass at 11.25hrs at St Joseph's Priory, 9 Jean Lane Strathaven, followed by  a private burial